Bona Lensi irish Cloud
|
High demand products, If your order is out of stock, we will contact you by email for replacement
customers are viewing this product
| | |
| --- | --- |
| Base Curve (mm) | 8.6 |
| Made | Korea |
| Diameter (mm) | 14,2mm |
| Water Content (%) | 62% Water 38% silicone hydrogel |
| Duration (max.) | 12 Month |
| Includes | Free Lenscase |
| Size | Plano till -6.00 |
Bona Lensi Irish Cloud, Natural Contact Lenses
Bona lensi Irish Cloud contact lenses are everything natural circle lens lovers have dreamed about: have a 14.20mm diameter and everyday-wearable colors, fuss-free disposable format, all with the superior comfort and quality from a trusted brand.
Slightly enhance your eye size with these single tone 14.2mm with colored contacts, the natural looking choice for lovers of simplicity while staying on trend. With a 6 monthly wear duration and moisturizing comfort provided by the Polymacon/2-HEMA material it's made out of, you'll never get tired of wearing these circle lenses!
Bona lensi Irish Cloud will giving your eyes a youthful glow that matches with any color of eyeshadow or liner. These colored contact lenses take less than 30s to put on, but provide you with an entire day's worth of charming beauty. Perfect for busy lifestyles, Convenience and beauty have never been so accessible!
A contact lens brand trusted for generations, Bona Lensi Colored Contact Lens incorporates only the highest quality, FDA-approved materials in their lenses. Rest assured that you are getting the best of the best for cosmetic contact lenses! Bona Lensi has an USA Material with FDA Standard.
Ever wished for deep, intense eyes that you can't look away from? Look no further and make the streets your very own runway as you rock this pair of circle lenses. Perfect for any time, any occasion and any outfit.
Sold as a pair of 2 lenses
With a 14.2mm diameter and a 62% Water and 38% silicone hydrogelcontent your eyes will be subtly bigger and more hydrated than ever.
Manufactured by industry veterans Bona Lensi Colored Contact, each pair of lenses is made with silicon hydrogel material and are usable for up to a year
Customer Reviews
Super happy I've been a softlensqueen customer going on two years now and we've had our rough patches here and there,but these lenses make up for the headaches they are not only natural looking,but extremely comfortable it's like I'm wearing nothing. I get a good 19 hours wear without having to use any drops I highly recommend them honestly.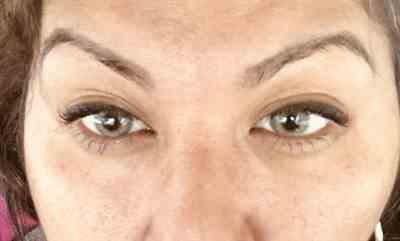 SO COMFORTABLE!! I paid $18 extra for 5-12 day shipping and didn't receive it until 15 business days later. BUT the quality is awesome! I can actually see through these! It's not foggy at all and they are so soft and thin, I forget I'm wearing them. I've been buying cheap contacts for years which always irritated my eyes and were too thick and looked fake. These cost more but actually look very natural and they don't irritate my eyes at all, even after 12 hours. My eyes are naturally dark brown, these make my eyes look very bright! I absolutely love them! Definitely worth the money! And I was pretty mad about paying for fast shipping and not receiving by the promised time, but next time I will just order standard shipping.
? ???????????????????????????????? BLUEKITTY APPROVED